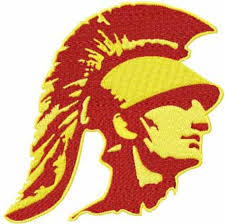 USC Neighborhood Homeownership Program provides eligible employees with monthly payments totaling $50,000 or 20% of the homes purchase price (whichever is less) over a seven year period.  Payments will continue monthly, subject to confirmation that the recipient:
Remains an eligible USC employee
Continues to own and occupy the home
Remains in good standing with the primary lender
Eligibility
The USC Neighborhood Homeownership Program is available to all "benefits eligible" faculty & staff who meet the following criteria:
Faculty with an appointment of at least 50 percent time or more.
Staff who hold "benefits eligible" position of at least 50 percent or more
The program only applies to homes purchased while employed by the university on or after July 1, 2006.
Process & Application
Request a Program Qualification Letter from the Real Estate & Asset Management Department.
Provide the Program Qualification Letter to your realtor and lender so that the NHP subsidy is included as "other income" in your monthly gross income calculation.
Submit a completed NHP Application and a certified copy of the final settlement statement (obtained from your escrow company) to the Real Estate & Asset Management Department after the close of escrow.
Department personnel will send a Subsidy Agreement to the employee after the NHP Application has been approved.
Employee signs the Subsidy Agreement and returns it to Real Estate & Asset Management Department.
Monthly subsidy payments will begin after the Department has received the signed Subsidy Agreement
Download the NHP Application here
Applications can also be obtained in hard copy from the Benefits Office at 3720 S. Flower (CUB 2nd Floor) for University Park Campus or from the Personnel Department at 1975 Zonal Ave (KAM 409) at the Health Sciences Campus.
Program Administration:
Jeffrey J. Zychowski
Housing Administrator, Real Estate & Asset Management
University of Southern California
3335 S. Figueroa St. Unit G | UGW 110
Los Angeles, CA 90007
Office: (213) 740-7066 | Fax: (213)821-3073
e-mail: zychowsk@usc.edu